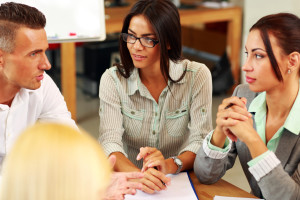 NAIHC has provided technical assistance to Tribes/TDHEs since 1986. Our team has a strong track record of working with Indian Housing Block Grant (IHBG) recipients to develop capacity and improve their management systems. NAIHC is often asked to conduct onsite IHBG monitoring reviews, develop and draft program policies, and also to write Indian Housing Plans (IHPs) and Annual Performance Reports (APRs) required by the IHBG program.
In an effort to expand and enhance our services, NAIHC is now able to respond to Request for Proposals (RFPs) for onsite support services. A sample of the functional program areas include, but are not limited to, the following:
Indian Housing Block Grant Compliance Assessments (Self-Monitoring)
Policy Development & Writing
Indian Housing Plan/Annual Performance Plan Development & Writing
If you would like to forward a specific Request for Proposal (RFP) for our consideration, please contact LindaLee Retka at lretka@naihc.net.