Onsite Training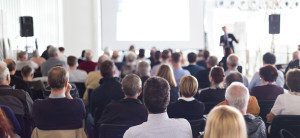 From course development to instructor selection and workbook or manual production, NAIHC handles it all and brings it right to your tribe/TDHE or regional housing association. As an added benefit to our members, you can now choose courses from our Leadership Institute (LI) course offerings (with or without the option of the LI certification exam/s). In this way, tribes/TDHEs located in a shared geographic region, can pool resources to host a Leadership Institute course offering providing additional training opportunities for students to complete their certification track under the Leadership Institute.
Or perhaps you have a specific need to mix and match from among several course topics. If you can't find what you need in our current list of Leadership Institute course offerings, please call us to discuss how we can design, develop, and deliver original courses to address your Indian housing organization's unique training needs.
Onsite Training is an extremely cost-effective approach to education when training groups of 8 or more. By bringing quality content and instructors to your facility, transportation, hotel, and incidental costs for attendees are eliminated, allowing you to make the most of the limited training funds.
If you are interested in learning more about onsite training options for your housing program, do not hesitate to call NAIHC's Training and Technical Assistance Department at (800) 284-9165. If you would like to forward a specific Request for Proposal (RFP) regarding your training needs for our consideration, please contact LindaLee Retka at lretka@naihc.net.