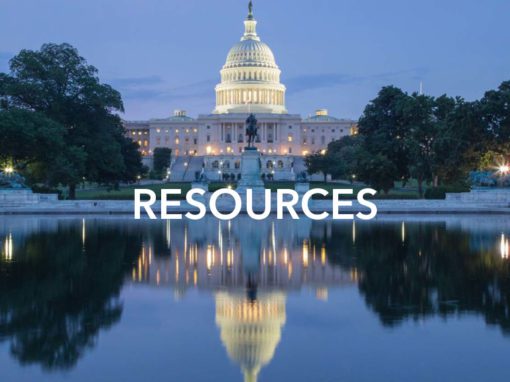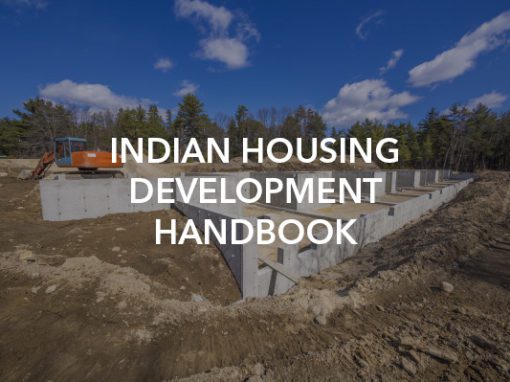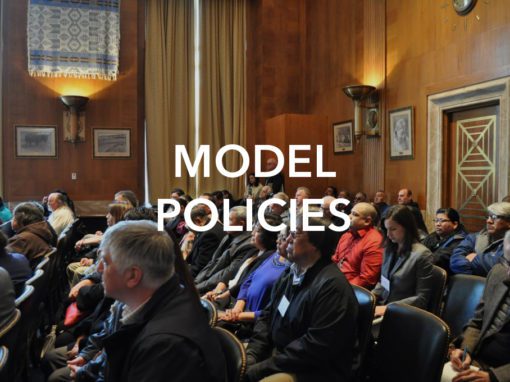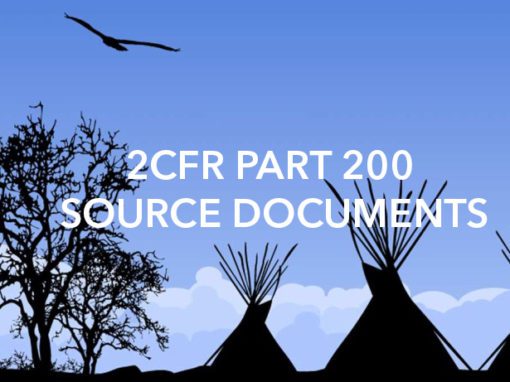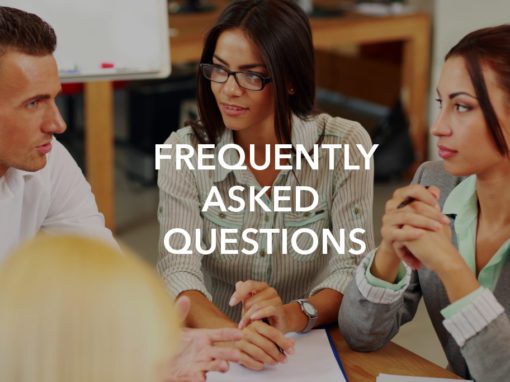 Frequently Asked Questions
What is the National American Indian Housing Council (NAIHC), and what services does it provide?
Since 1974, the National American Indian Housing Council has provided housing professionals with the training, resources and information necessary to meet the housing needs of Native Americans and Alaska Natives in tribal areas. NAIHC has established a reputation as the national leader in Indian housing and works with many federal agencies, financial institutions and community groups to bring housing progress to Native people throughout Indian country.Governed by a board of 10 tribal housing professionals, all regions of the country are represented, providing a direct connection to the news, issues and progress in Indian housing.
What are the requirements for membership with NAIHC?
To be a member of the NAIHC you must be an Indian housing authority, tribally designated housing entity, housing committee, tribe, public interest group, or other entity involved in Indian housing.
What is the Native American Housing Assistance and Self-Determination Act (NAHASDA)?
Initially passed in 1996, and also known as P.L. 104-330 as amended, NAHASDA is the current federal statue that governs the Department of Housing and Urban Development's Indian housing programs. It is the vehicle to provide Federal assistance for Indian tribes in a manner that recognizes the right of tribal self-governance, and for other purposes.
What is a Tribally Designated Housing Entity (TDHE)?
A designation by the authority (i.e., tribal council or like body) for an Indian tribe of an entity other than the tribal government to receive grant amounts and provide assistance under this NAHASDA for affordable housing activities for Indians. (Sec. 4(21) (B) of NAHASDA)
What Is the Indian Housing Block Grant (IHBG)?
The Indian Housing Block Grant (IHBG) is an annual allocation from the Department of Housing and Urban Development provided for the purposes of affordable housing activities to participating Tribes/TDHEs.
What determines the amount of IHBG funding that a Tribe or TDHE will receive?
The IHBG is determined by a formula that takes into consideration two components: the current assisted housing stock (CAS) for that Tribe/TDHE; and what the need is for that Tribe/TDHE.
How is the recipient of the IHBG for each Tribe determined?
The recipient of the IHBG is determined by the local Tribal government and can be either the Tribe itself, or a separate Tribally Designated Housing Entity (TDHE).
What role does the Tribe play under NAHASDA?
Under NAHASDA the Tribe has the ultimate decision-making authority as to the spending of the annual Indian Housing Block Grant, as well as oversight responsibility of either the Tribal housing department or TDHE.
Did you know that housing payments, rent or homebuyer, are set at the discretion of the Tribe or TDHE?
According to 24 CFR 1000.124, "A recipient can charge a low-income rental tenant or homebuyer payments not to exceed thirty percent (30%) of the adjusted income of the family. The recipient may also decide to compute its rental and homebuyer payments on any lesser percentage of adjusted income of the family. This requirement applies only to units assisted with NAHASDA grant amounts. NAHASDA does not set minimum rents or homebuyer payments; however, a recipient may do so."
Did you know that NAIHC has been providing assistance to Tribes and their housing programs for more than 30 years?
Since its inception in 1974, NAIHC has continuously provided resources for Tribes and TDHEs and their housing programs.
How many Tribes/TDHEs has NAIHC provided Technical Assistance to on an annual basis?
In 2005 the National American Housing Council Technical Assistance staff provided services to more than 225 tribes and Alaska Native villages.
What is an Annual Performance Report (APR)?
According to Section 404 of NAHASDA "for each fiscal year, each recipient shall, (1) review the progress it has made during such fiscal year in carrying out the Indian housing plan (or plans) for the Indian tribes for which it administers grant amounts; and (2) submit a report to the Secretary (in a form acceptable to the Secretary) describing the conclusions of the review".
Did you know that the Single Audit Act (OMB Circular A-133) has new thresholds?
Non-Federal entities that expend $300,000 ($500,000 for fiscal years ending after December 31, 2003) or more in a year in Federal awards shall have a single audit conducted.
What are internal controls as applies to Indian Housing, and why are they needed?
OMB Circular A-133 defines management controls as the organization, policies, and procedures used to reasonably ensure that
(i) programs achieve their intended results;
(ii) resources are used consistent with agency mission;
(iii) programs and resources are protected from waste, fraud, and mismanagement;
(iv) laws and regulations are followed; and
(v) reliable and timely information is obtained, maintained, reported and used for decision making.
What is an Indian Housing Plan (IHP)?
The Indian Housing Plan (IHP) is the tool which Tribes/TDHEs use to plan the activities that they will undertake in the coming year. It is the one requirement that the Tribes must meet in order to claim their IHBG allocation for that fiscal year, and is due no later than July 1 of every year.
What are Performance Measures? (24 CFR 1000.524)24 CFR 1000.524 states that the required performance measures are:
i. Within 2 years of grant award under NAHASDA no less than 90 percent of the grant must be obligated.
ii. The recipient has complied with the required certifications in its IHP and all policies and the IHP have been made available to the public.
iii. Fiscal audits have been conducted on a timely basis and in accordance with the requirements of the Single Audit Act, as applicable. Any deficiencies identified in audit reports have been addressed within the prescribed time period.
iv. Accurate annual performance reports were submitted to HUD within 60 days after the completion of the recipient's program year.
v. The recipient has met the IHP goals and objectives in the 1-year plan and demonstrated progress on the 5-year plan goals and objectives.
vi. The recipient has substantially complied with the requirements of 24 CFR Part 1000 and all other applicable Federal statutes and regulations.
What training opportunities are available through NAIHC?
The NAIHC has many training opportunities. The first of which is the NAIHC Leadership Institute. The Leadership Institute provides state of the art practical training for Tribal Housing Professionals, and offers professional certifications for the various areas of management within TDHEs and Tribal Housing Departments. These are offered under a FEE based system.The NAIHC also offers a series of training programs through its Special Projects department. These particular training programs offer the Tribal Housing Professional and/or Tribal Leaders the opportunity to become familiar with the various aspects of Indian Housing.
How do Tribes/TDHEs request Technical Assistance from NAIHC?
Technical Assistance can be requested from the NAIHC through filling out a TA request form and submitting it to our office in Washington. This form is available on our website, http://www.naihc.net or by, calling 800-284-9165.
What are the costs associated with the NAIHC Technical Assistance program?
The Technical Assistance program offered through the NAIHC is subsidized by the federal government and is available at no cost to Tribes/TDHEs that are recipients of the Indian Housing Block Grant.
What areas can an NAIHC Technical Assistance Specialist cover?
Currently the NAIHC has 6 staff that provides Technical Assistance services. Our Technical Assistance request form lists 19 of the most common areas of inquiry. We are confident that whatever your request we have someone on staff that will have the expertise to address that need.
What determines if a Native American family is eligible for assistance under NAHASDA?
The primary market for assistance under NAHASDA is those families that are found to have an income of 80% of the median income and below. However, families wishing to purchase a home that have incomes in the 80-100% of the median are also eligible for assistance, but the Tribe/TDHE is only allowed to spend 10% of their annual IHBG allocation on this particular market.
What can the IHBG dollars be used for?
Section 202 of NAHASDA lists the Eligible Affordable Housing Activities. These are the parameters in which to create your Indian Housing Plan. These categories are broad in nature and are designed to fit your community's needs.
If NAHASDA dollars are not spent according to NAHASDA rules are there penalties?
Title IV of NAHASDA spells out the possible consequences of failure to adhere to the rules and regulations. There are four penalties, and they can be handed down alone or in a combination. They are:
1. Delay your access to IHBG funds,
2. Reduce your IHBG by the amount that has been determined as unallowable,
3. Repay misspent dollars, or in severe cases
4. Replace the entity that is administering the IHBG.
What happened to Mutual Help contracts, executed under the 1937 Housing Act, after NAHASDA was implemented?
Because the Mutual Help and Occupancy Agreements (MHOA's) are a legal contract, they are still in effect, even after the enactment of NAHASDA. However, the MHOA's should be updated for use in the future to reflect the name of the organization that is now administering your local housing program, as well as any change in policies that may contradict the MHOA. Remember, the MHOA is a contract signed by both the Housing Authority and the participant; neither side can unilaterally change or disregard any part of that contract.
Must Board of Commissioner stipends be run through payroll and issued a W-2 instead of a 1099?
The IRS reference for this question may be obtained in the IRS/ITG websitehttp://www.irs.gov/tribes The I.RS has a publication that is specific for Indian Tribal Governments and titled "Employment Tax Desk Guide For Indian Tribal Governments" Publication 4268. This is an excellent resource for employment tax processing and reporting. This guide can be downloaded from their website. There are two scenarios that need to be considered as to stipend payments.
1) Tribal Council Member Wages and Tribal Council Member Stipends Chapter 3, Page 17 of the Guide address the Revenue Ruling 59-354 and gives instructions on the proper format for reporting.
2) Elected and Public Officials, Chapter 3, Page 19, 20 address Members of boards/commissions If a Tribal Council Member is serving on the board, a W2 is issued showing the total amount of payment for attending meetings, No Tax withheld.
A non council member is serving on the board, a W2 is issued showing the total amount of payment for attending meetings, Tax is withheld. A Form 1099-Misc. should not be issued to Board Members for Stipends.