HUD's Office of Native American Programs is pleased to host "Asset Building:  A Pathway to Economic Self-Determination III at the beautiful Isleta Resort in Albuquerque, NM.
During the Native Asset Building Summit you'll have an opportunity to engage and exchange ideas about asset building in Indian Country with participants from across Indian Country.  Throughout workshops and keynote presentations you'll learn about strategies that support residents as they move on their path toward self-sufficiency and economic empowerment.
The national Native Asset Building Summit is an excellent convening for Housing staff, planners, TANF, Higher Education, Workforce Development, and non-profits.
You'll have the opportunity to:
Access partnerships that can help support youth and families in their personal and financial goals • Access key financial education programs to help families make informed financial decisions • Understand the impact that policies have on a family and community economic success • Identify resources available to fund asset building
Presenters will address a wide mix of topics that focus on youth, families, culture, asset preservation, and connect you with tribes that are incorporating asset-building into their economic development strategies.
Workshops will address:
Financial Education • Credit Counseling • Rental Readiness & Homeownership • Child Savings Accounts, • 18 monies, and more…
http://www.cvent.com/events/asset-building-a-pathway-to-economic-self-determination-iii/event-summary-76da63ff40a342d08ce271b1e2bfee07.aspx?utm_source=CFP%20Asset%20Building%20-%20April%206,%202017&utm_campaign=call%20for%20presentations&utm_medium=email
All Events
Setting Your Program Up For Success: Tribal HUD-VASH Six-Part Webinar Series Part I: Tribal HUD-VASH Grantee Success Stories Thursday, April 27  at 10 AM AKDT / 11 AM PT / 12 PM MT / 1PM CT / 2PM ET   Click here to register now!   HUD's Office of Native American...
read more
Thank you to our year-long partners!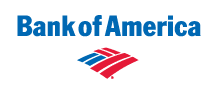 Thank you to our 2017 AMERIND | NAIHC Annual Convention & Trade Show partners and sponsors!