Events
Board of Commissioners Training will cover all components of Indian Housing Operation from the perspective of an appointed Commissioner. It will cover all aspects of NAHASDA, Roles and Responsibilities of Commissioner, Indian Housing Planning and Reporting. Effective management with examples of outstanding Indian Housing Board Operation.
http://www.cvent.com/events/hud-board-of-commissioners-training/event-summary-c6e783a89b7449ad9cef033cb219a989.aspx
Thank you to our year-long partners!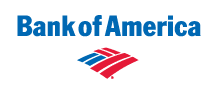 Thank you to our 2017 AMERIND | NAIHC Annual Convention & Trade Show partners and sponsors!