HUD/NAIHC Training Session
Registration: On-line registration links and details for these classes will be posted on the NAIHC website as soon as hotel contracts are secured and/or HUD Training Room Reservations are confirmed.
Admission Cost: HUD/NAIHC training's are free of charge.
Note: This schedule is subject to change. You are encouraged to monitor the NAIHC website for the most current information.
Additional Information: For additional information on these training sessions, please contact the National American Indian Housing Council (NAIHC) at 1-202-789-1754 or 1-800-284-9165.
This course design will enable participants to learn how to prepare proposals designed for affordable housing projects or programs, such as housing construction/rehabilitation, program capacity building, community project/facilities, and infrastructure. Through a...
read more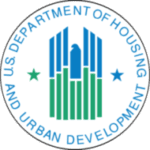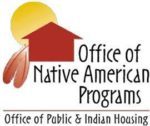 Setting Your Program Up For Success: Tribal HUD-VASH Six-Part Webinar Series Part I: Tribal HUD-VASH Grantee Success Stories Thursday, April 27  at 10 AM AKDT / 11 AM PT / 12 PM MT / 1PM CT / 2PM ET Click here to register now! HUD's Office of Native American Programs...