HUD/NAIHC Training Session
Registration: On-line registration links and details for these classes will be posted on the NAIHC website as soon as hotel contracts are secured and/or HUD Training Room Reservations are confirmed.
Admission Cost: HUD/NAIHC training's are free of charge.
Note: This schedule is subject to change. You are encouraged to monitor the NAIHC website for the most current information.
Additional Information: For additional information on these training sessions, please contact the National American Indian Housing Council (NAIHC) at 1-202-789-1754 or 1-800-284-9165.
This course will cover Admissions and Occupancy program management with topics to include the application and selection process, eligibility for housing assistance, calculating annual income, determining monthly rental or homeownership payments, occupancy standards,...
read more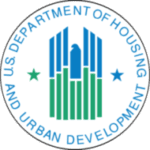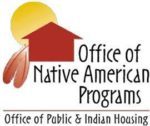 Setting Your Program Up For Success: Tribal HUD-VASH Six-Part Webinar Series Part I: Tribal HUD-VASH Grantee Success Stories Thursday, April 27  at 10 AM AKDT / 11 AM PT / 12 PM MT / 1PM CT / 2PM ET Click here to register now! HUD's Office of Native American Programs...