NAIHC wishes to thank our partners and sponsors.
Legislative Conference Sponsor:  Cedar Sponsor

Additional Funders: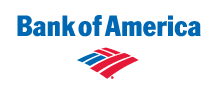 If you attended this year's Legislative Conference, please take a minute to complete this short survey.

The 2016 NAIHC Legislative Conference in Washington, DC was a success! Thank you to all who attended and presented.
NAIHC is proud to bring together over 114 tribal housing professionals and NAIHC members to participate in advocacy in the nation's Capital. Attendees convened on Tuesday, February 9 to hear updates and discuss the scope and impact of legislative proposals affecting Indian housing programs. On Wednesday, attendees traveled to Capitol Hill to hear from 11 members of Congress in the morning, and reconvened to hear from 11 federal and industry partners in the afternoon. Thursday's agenda brought tribal housing representatives face-to-face with lawmakers, during Congressional visits on Capitol Hill seeking support for tribal housing programs.
The Legislative Conference offers our members an important opportunity to build relationships with law makers on Capitol Hill and key decision makers within the administration who develop policy impacting our communities.  And, this creates an opportunity for our collective, unified voices to be heard.