2017 REGION I (AL, FL, ME, MA, MS, MO, NY, NC, RI)
Region 1- Representative
Adrian Stevens
Executive Director
Seneca Nation Housing Authority
email: adrian.stevens@sni.org
Region 1- Alternate
Willard Marden
Executive Director
Aquinnah Wampanoag Tribal Housing Authority

email: awtha1@comcast.net

Region 1: Membership Status
| | | | | |
| --- | --- | --- | --- | --- |
| [Address | Primary | State] | [Organization] | Region | [Last Renewal Date] | [Member Status] |
| Alabama | MOWA Choctaw Housing Authority | 1 | 12/22/2016 | Active |
| Alabama | Poarch Creek Housing Department | 1 | 12/22/2016 | Active |
| Florida | Seminole Tribe of Florida Housing Department | 1 | 3/17/2016 | Lapsed |
| Florida | Miccosukee Tribe of FL | 1 | | Lapsed |
| Maine | Indian Township Passamaquoddy Housing Authority | 1 | 1/11/2017 | Active |
| Maine | Maliseet Indian Housing Authority | 1 | 1/11/2017 | Active |
| Maine | Micmac Housing Authority | 1 | 2/15/2017 | Active |
| Maine | Penobscot Nation Housing Department | 1 | 10/7/2016 | Active |
| Maine | Pleasant Point Passamaquoddy Indian Housing Authority | 1 | 12/22/2016 | Active |
| Massachusetts | Aquinnah Wampanoag Tribal Housing Authority | 1 | 12/22/2016 | Active |
| Massachusetts | Mashpee Wampanoag Housing Program | 1 | 2/3/2017 | Active |
| Mississippi | Mississippi Choctaw Housing Authority | 1 | 1/3/2017 | Active |
| Missouri | Eastern Shawnee Tribe of Oklahoma | 1 | 2/23/2017 | Active |
| New York | Akwesasne Housing Authority | 1 | 12/13/2016 | Active |
| New York | Cayuga Nation Housing Authority | 1 | | Lapsed |
| New York | Oneida Development Corporation Indian Housing Authority | 1 | 1/4/2017 | Active |
| New York | Seneca Nation Housing Authority | 1 | 12/22/2016 | Active |
| New York | Onondaga Nation of New York | 1 | | Lapsed |
| New York | Shinnecock Indian | 1 | 2/11/2017 | Active |
| New York | Tonawanda Band of Seneca Indians of New York | 1 | | Lapsed |
| New York | Tuscarora Nation of New York | 1 | | Lapsed |
| North Carolina | Haliwa-Saponi Housing Department | 1 | 1/4/2017 | Active |
| North Carolina | Lumbee Tribe Of North Carolina | 1 | 1/3/2017 | Active |
| North Carolina | Qualla Housing Authority | 1 | 5/4/2017 | Active |
| North Carolina | Waccamaw Siouan Indian Tribe | 1 | 12/22/2016 | Active |
| North Carolina | Coharie Intra-Tribal Council, Inc. | 1 | | Lapsed |
| Rhode Island | Narragansett Indian Tribe Housing Authority | 1 | 12/22/2016 | Active |
| South Carolina | Catawba Indian Nation | 1 | 1/4/2017 | Active |
Akwesasne Housing Authority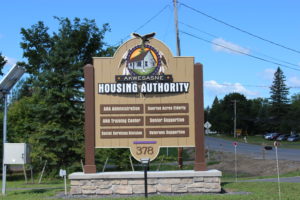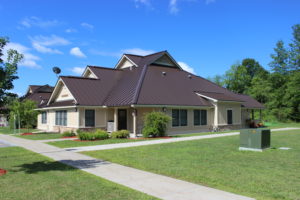 "Clean, sanitary housing is EVERYTHING to our tribal members – it is a place of safety to the children, an oasis for the elderly who may have only known hardship in their lives, a place to call home to growing families, supportive housing for elders and veterans; this are our housing, and these are our lives.
The AHA has relied upon the training and technical assistance provided by NAIHC for many years. The NAIHC has been the AHA's link to many unanswered or wavering questions about housing management that has really bettered our overall understanding throughout the years. The on site T/A is invaluable.
NAIHC has provided immeasurable good for the staff and leadership of the AHA with their available technical staff. Our jobs have been enhanced by the services and leadership of the NAIHC organization."
-Retha M. Herne, Executive Director
Location of the St. Regis Mohawk Tribe:
Located on the St. Regis Mohawk Tribe portion of the Akwesasne Territory.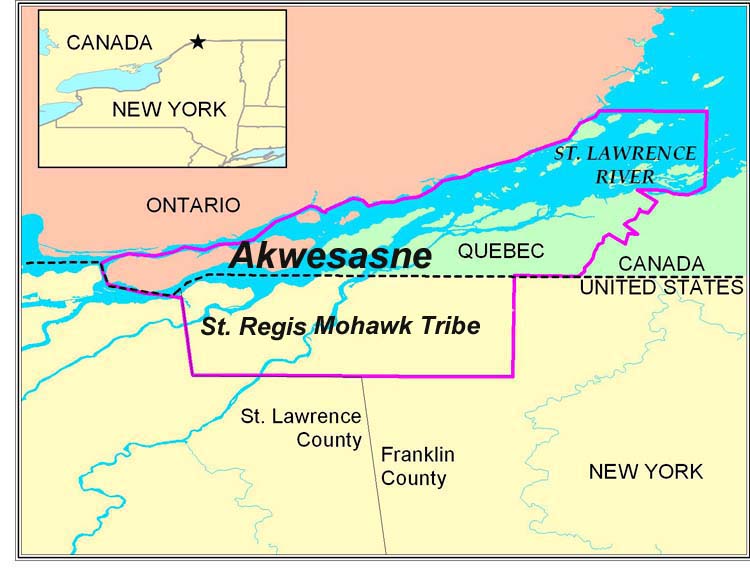 Aquinnah Wampanoag Tribal Housing Authority
About Aquinnah Wampanoag Tribal Housing Authority
The Aquinnah Wampanoag Tribal Housing Authority was created to provide safe, decent, sanitary, and affordable housing for tribal members. It is the intention of the Housing Authority to construct Elderly housing and Mutual Help housing upon the completion of the present Low Rent housing. These homes are funded by U.S. Department of Housing and Urban Development (HUD) grants. The Tribal Housing Authority is using the Force Account Construction method that allows the Tribal Housing Authority to employ tribal members to train them in the construction trade. It is the intention of the Tribal Housing to recreate a Wampanoag Community.
Haliwa-Saponi Housing Department
Indian Township Passamaquoddy Housing Authority
Lumbee Tribe Of North Carolina
Maliseet Indian Housing Authority
Mashpee Wampanoag Housing Program
Mississippi Choctaw Housing Authority
MOWA Choctaw Housing Authority
Narragansett Indian Tribe Housing Authority
Oneida Development Corporation Indian Housing Authority
Penobscot Nation Housing Department
Pleasant Point Passamaquoddy Indian Housing Authority
Poarch Creek Housing Department
Seneca Nation Housing Authority
Tuscarora Nation of New York
Waccamaw Siouan Indian Tribe
Last modified Friday May 5, 2017.