This is a two-day interactive course designed to develop the Housing Board's knowledge of the federal rules and requirements related to accepting Indian Housing Block Grant (IHBG) funding and familiarize attendees with the operation of the Tribally Designated Housing Entity (TDHE) and their role as the Board in this industry.
The course will cover the history of Indian Housing to the current statute governing the eligible activities and the required policies. It will also include the planning and controlling aspect of management. The course offers information on conflict of interest, the business meeting, setting agendas, the roles and responsibilities of officers and other helpful tips in conducting business. Other discussion will include the review of applicable federal and tribal laws that may impact the process. Case studies will be reviewed and participants should refer to their own policies in determining the desired outcome when working on the Board exercises.
http://www.cvent.com/d/yvqg73
All Events
Setting Your Program Up For Success: Tribal HUD-VASH Six-Part Webinar Series Part I: Tribal HUD-VASH Grantee Success Stories Thursday, April 27  at 10 AM AKDT / 11 AM PT / 12 PM MT / 1PM CT / 2PM ET   Click here to register now!   HUD's Office of Native American...
read more
Thank you to our year-long partners!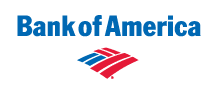 Thank you to our 2017 AMERIND | NAIHC Annual Convention & Trade Show partners and sponsors!