Events
Sun

Mon

Tue

Wed

Thu

Fri

Sat

June

June

June

June

June

June

1

2

3

4

5

6

7

8

9

10

11

12

13

14

15

16

17

18

Executive Directors' Refresher Workshop

Sheraton Albuquerque Uptown, 2600 Louisiana Blvd NE, Albuquerque, NM 87110, USA

Sheraton Albuquerque Uptown, 2600 Louisiana Blvd NE, Albuquerque, NM 87110, USA

NTCCP-NAHASDA Low Income Housing Tax Credits | Kansas City, MO

Embassy Suites, 7640 NW Tiffany Springs Pkwy, Kansas City, MO 64153, USA

Embassy Suites, 7640 NW Tiffany Springs Pkwy, Kansas City, MO 64153, USA

19

Self-Monitoring Training | Phoenix, AZ

SWONAP One North Central Avenue Suite 600 Phoenix, AZ 85004

SWONAP One North Central Avenue Suite 600 Phoenix, AZ 85004

Self-Monitoring for Housing is designed to assist Housing Departments and Housing Authorities in performing the required self-monitoring under NAHASDA. The course includes a basic overview of the requirements and in depth discussion of each self monitoring questionnaire issued by ONAP.

Executive Directors' Refresher Workshop

Sheraton Albuquerque Uptown, 2600 Louisiana Blvd NE, Albuquerque, NM 87110, USA

Sheraton Albuquerque Uptown, 2600 Louisiana Blvd NE, Albuquerque, NM 87110, USA

NTCCP-NAHASDA Low Income Housing Tax Credits | Kansas City, MO

Embassy Suites, 7640 NW Tiffany Springs Pkwy, Kansas City, MO 64153, USA

Embassy Suites, 7640 NW Tiffany Springs Pkwy, Kansas City, MO 64153, USA

20

Self-Monitoring Training | Phoenix, AZ

SWONAP One North Central Avenue Suite 600 Phoenix, AZ 85004

SWONAP One North Central Avenue Suite 600 Phoenix, AZ 85004

Self-Monitoring for Housing is designed to assist Housing Departments and Housing Authorities in performing the required self-monitoring under NAHASDA. The course includes a basic overview of the requirements and in depth discussion of each self monitoring questionnaire issued by ONAP.

Executive Directors' Refresher Workshop

Sheraton Albuquerque Uptown, 2600 Louisiana Blvd NE, Albuquerque, NM 87110, USA

Sheraton Albuquerque Uptown, 2600 Louisiana Blvd NE, Albuquerque, NM 87110, USA

NTCCP-NAHASDA Low Income Housing Tax Credits | Kansas City, MO

Embassy Suites, 7640 NW Tiffany Springs Pkwy, Kansas City, MO 64153, USA

Embassy Suites, 7640 NW Tiffany Springs Pkwy, Kansas City, MO 64153, USA

21

Self-Monitoring Training | Phoenix, AZ

SWONAP One North Central Avenue Suite 600 Phoenix, AZ 85004

SWONAP One North Central Avenue Suite 600 Phoenix, AZ 85004

Self-Monitoring for Housing is designed to assist Housing Departments and Housing Authorities in performing the required self-monitoring under NAHASDA. The course includes a basic overview of the requirements and in depth discussion of each self monitoring questionnaire issued by ONAP.

22

23

24

25

26

27

28

29

30

31

August

August

August

August

August
All Events
Setting Your Program Up For Success: Tribal HUD-VASH Six-Part Webinar Series Part I: Tribal HUD-VASH Grantee Success Stories Thursday, April 27  at 10 AM AKDT / 11 AM PT / 12 PM MT / 1PM CT / 2PM ET Click here to register now! HUD's Office of Native American Programs...
read more
Thank you to our year-long partners!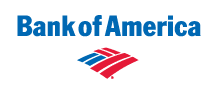 Thank you to our 2017 AMERIND | NAIHC Annual Convention & Trade Show partners and sponsors!